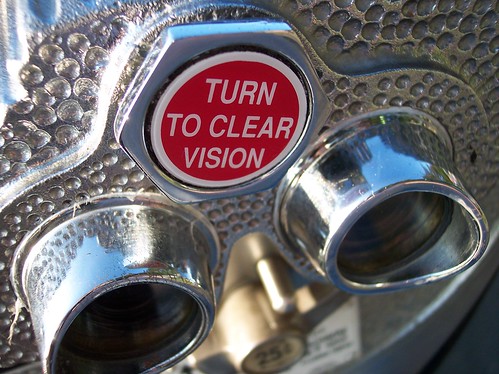 cc licensed flickr photo shared by C.P.Storm
"I have learned that a cause must be organic; if it is to have an impact it must belong to those who join the movement and not those who lead it." Simon Sinek
In my first year as a teacher, I was asked to do a session with teachers on PowerPoint (what a great way to blog about greatness…stay with me!).  This was something that was relatively new to our division so at the time, 11 years ago, this was a big deal.  Working with about 20 teachers and showing them how to use this program with their students was fantastic.  The session was great but what really got me hooked were the emails from others saying how much their students enjoyed working with this in their classroom.
Although I did not realize it at that time, I was given the opportunity to be a leader.  Was I a great one? I have no idea, but I was given the chance to be great by helping others and leading them to implement new learning in their classroom.
Here are some things that I know about greatness.
Anyone can be great.
My job as an administrator is to ensure that everyone has that opportunity in my school. Staff, students, and parents.  Everyone.
Just like most people, I want to be great as well.  Some people are uncomfortable when they hear someone say that. But I want to inspire others to do wonderful things in education.  I want everyone in our school to have the opportunity to be a leader.
As an administrator, my measure of greatness will be through the people I work with and what they do.  This year, I am going to try and do more to give my school community more opportunities to shine. Look at what our school did with Identity Day. Look at how Marley inspired others. I do not need to find greatness in them. It is already there.  I have to ensure I give them as many opportunities to share it with the world as possible.  I have to say 'yes' more than I say 'no'. I believe that my own measure of greatness as an administrator is through the greatness of those that I am surrounded with.  How will you create opportunities for those around you to be great?
This post was inspired by a friend who sent me this quote:
Our deepest fear is not that we are inadequate. Our deepest fear is that we are powerful beyond measure. It is our light, not our darkness that most frightens us. We ask ourselves, Who am I to be brilliant, gorgeous, talented, fabulous? Actually, who are you not to be? You are a child of God. Your playing small does not serve the world. There is nothing enlightened about shrinking so that other people won't feel insecure around you. We are all meant to shine, as children do. We were born to make manifest the glory of God that is within us. It's not just in some of us; it's in everyone. And as we let our own light shine, we unconsciously give other people permission to do the same. As we are liberated from our own fear, our presence automatically liberates others.

(Marianne Williamson)